General overview
Raven Tools is an expert solution for your SEO needs. This bundle of more than thirty tools is all rolled up into a single user-friendly interface. The Raven Tool's site auditor with as many as 17 different metrics is absolutely worth a try. The tool guarantees better analytics, PPC campaigns, report generation and much more.
Pros
Clear data presentation
Quick integration with Google services
Detailed website audit metrics
Cross-competitor research
Backlink profile monitoring
Cons
Customizing reports gets a bit clunky
Crawl reports are a little time consuming
Hit or miss contact finder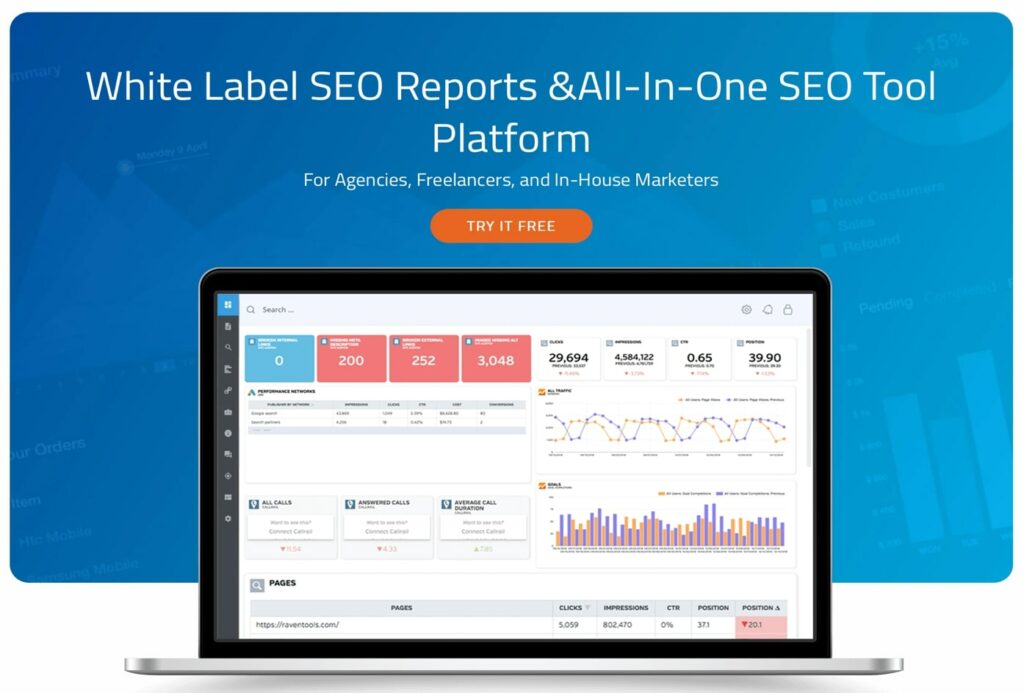 Founded in 2004, the Raven SEO suite of tools is headquartered in the United States. Originally designed for SEO experts by an SEO agency, this toolkit kept getting upgrades and is now seen as an efficient digital marketing management tool. This reporting powerhouse has had its share of some amazing milestones such as the integration of the social profile data with the PPC AD reporting and email services.
Raven Tools is a web app with the biggest selling point being its out-and-out integrations with third-party tools for better data extraction. This tool can help you audit any website, supplement your link building efforts, track all the keywords and conduct backlink research.
The tool offers powerful insights into all of your competitors by tracking their SEO moves. This tool is all about smooth sailing from SEO to PPC and then on to social media. Email marketing, call tracking are other domains that this SEO tool has mastered so far. This comprehensive tool is user friendly and it won't look like rocket science even to first-time users. Raven Tools is one of the most robust tools out there, still trailing behind the SE Ranking, but pretty much keeping up with the overall market pace.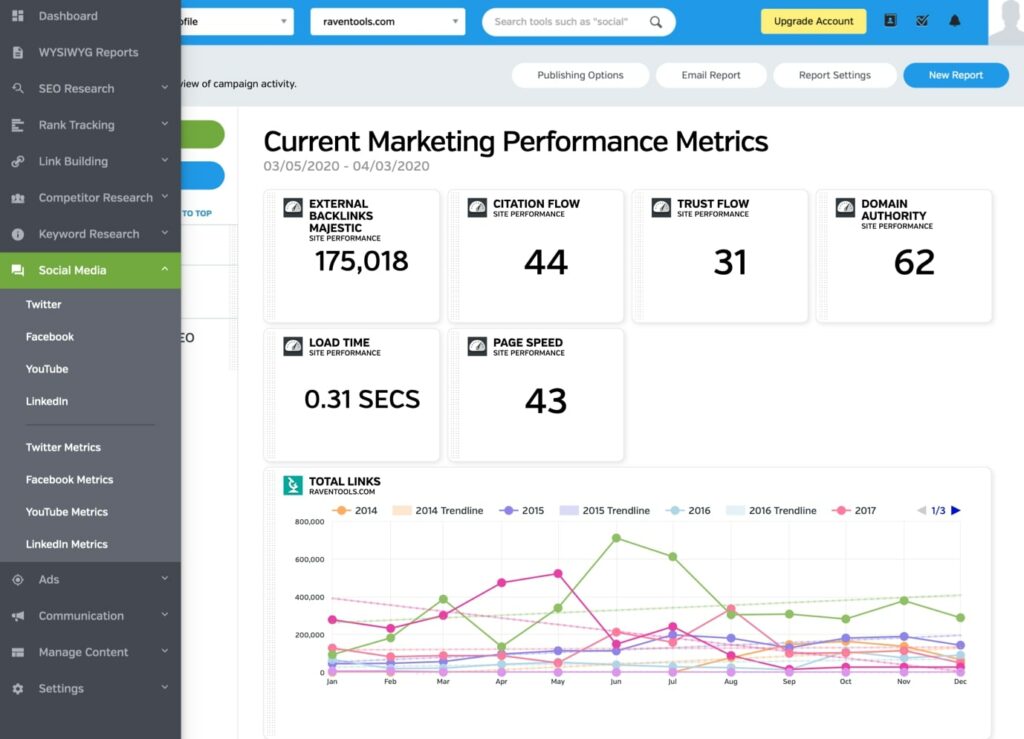 Raven Tools is known as one of the in-budget tools that offers users a comprehensive toolset starting at $79 per month, a bit more than what you'd pay for SE Ranking. The entire platform offers a 7-day free trial for all of its packages including the Start, Grow, Thrive and Lead plans.
From $109 per month to $479 per month, each package has been crafted carefully taking into consideration the amount of usage and data requirements. You can switch to Raven Tools if you would like something extra than the basic SEO tools. In this case, email marketing analytics and social media management can be your cue.
Pricing & Plans
Raven Tools is available with four broad category plans with each plan catering to a specific size of business. You can easily choose a package depending on your SEO need and a rough estimate of data that you will be working with. The starting package begins by accommodating four users. You can choose between a monthly or yearly plan. If you are thinking of trying the portal first, you can start with a monthly plan. The yearly plan offers a discounted rate of almost 30%.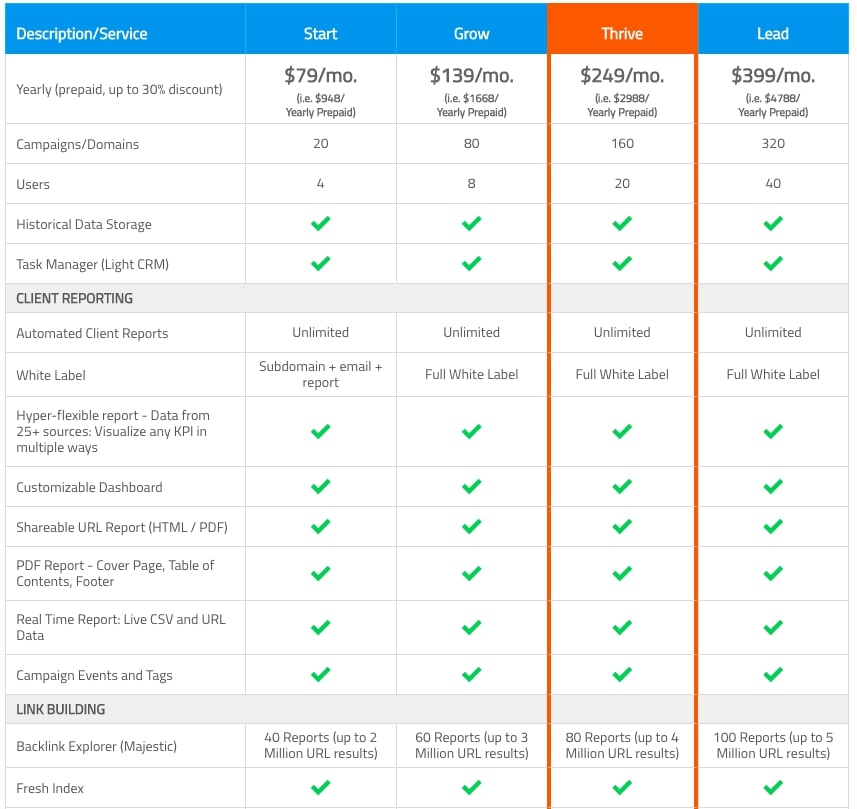 Every package has different pricing if you choose it for a month or opt for a yearly subscription. Starting with, for example, the Start package is yours for $109 per month. But you can enjoy a discount if you opt for a yearly payment. The same package will be yours for $79. So, if you compare both, a yearly package will suit you economically.
The basic Start pack allows you to manage 20 domains/campaigns with this one. This package grants access to 4 users and comes with 15000 position checks.
The Grow package is yours for $199 per month and it allows you to manage 80 domains/campaigns. This package gives access to 8 users at a time with 20,000 ranking position checks.
The Thrive packages offered at $299 per month. With this package, you can administer 160 domains/campaigns with 25,000 position checks.
Last, the Lead package is available for $479 per month with 320 domains/campaigns. This package allows you to have 40 users and 30,000 position checks.
Just in case, tif hese pre-drafted packages do not float your boat and you need something more apt to suit your requirement, you can contact Raven Tools directly. The enterprise package and pricing are dealt with separately, and you can get exactly what you want.
Rank Tracker
In August 2018, Raven rolled out the new SERP tracker feature that got all the marketers rallying. After all, there is no substitute for all-in-one SEO tools that allow tracking of the website performance just as you want it: daily, weekly or monthly. Many tools do not allow daily tracking and you might have to settle for a weekly, but not in the case with Raven Tools.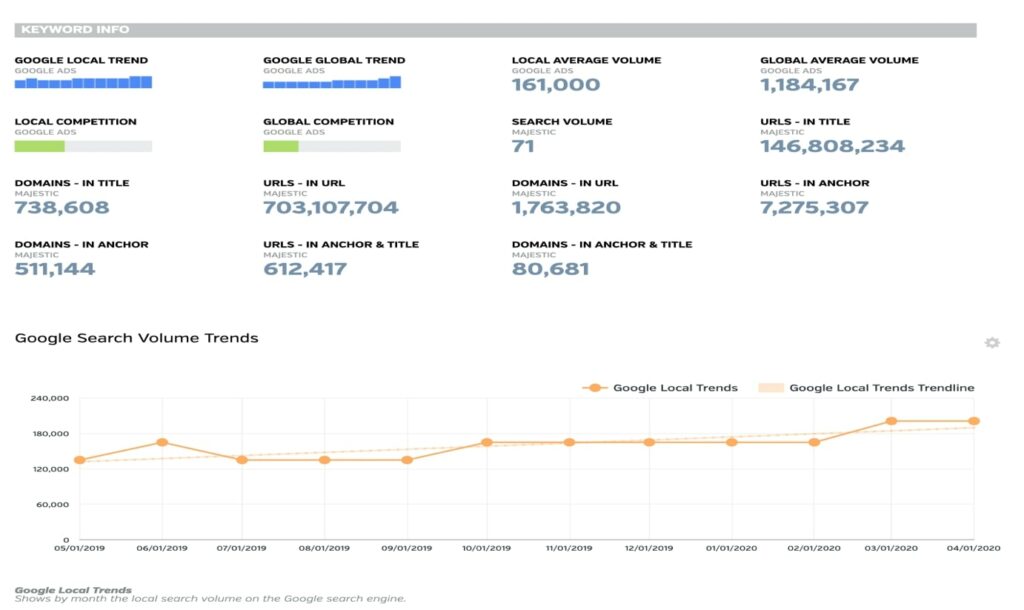 Now you can help yourself by creating content that sells and is not redundant. It is easy to track the performance of your website target keywords and that will help you have an insight into the progress that you are making or if any changes are in order. The keyword tracking results on Raven Tools are based on the destination URL, the keyword itself, and the search engine. The tool churns all the leading search engines including Google, Yahoo!, Bing, Yandex and Baidu to ensure accurate and fast results.
There are two metrics available for each keyword on this interface. The average position over time and the latest position of a particular keyword. The new SERP tracker feature allows to run searches on every major search engine.
Another feature that is highly recommended is that you are allowed to track any changes according to the location. That means you can narrow down all your tracking's to one particular location or postal code. This might come handy if you are running a campaign that is geographically targeted to a particular location.
Although rankings data is made available by Bing Webmaster and Google Search Console as well, what sets Raven Tools apart is the real-time rank checking and the power it vests in you to localize the rankings for your convenience.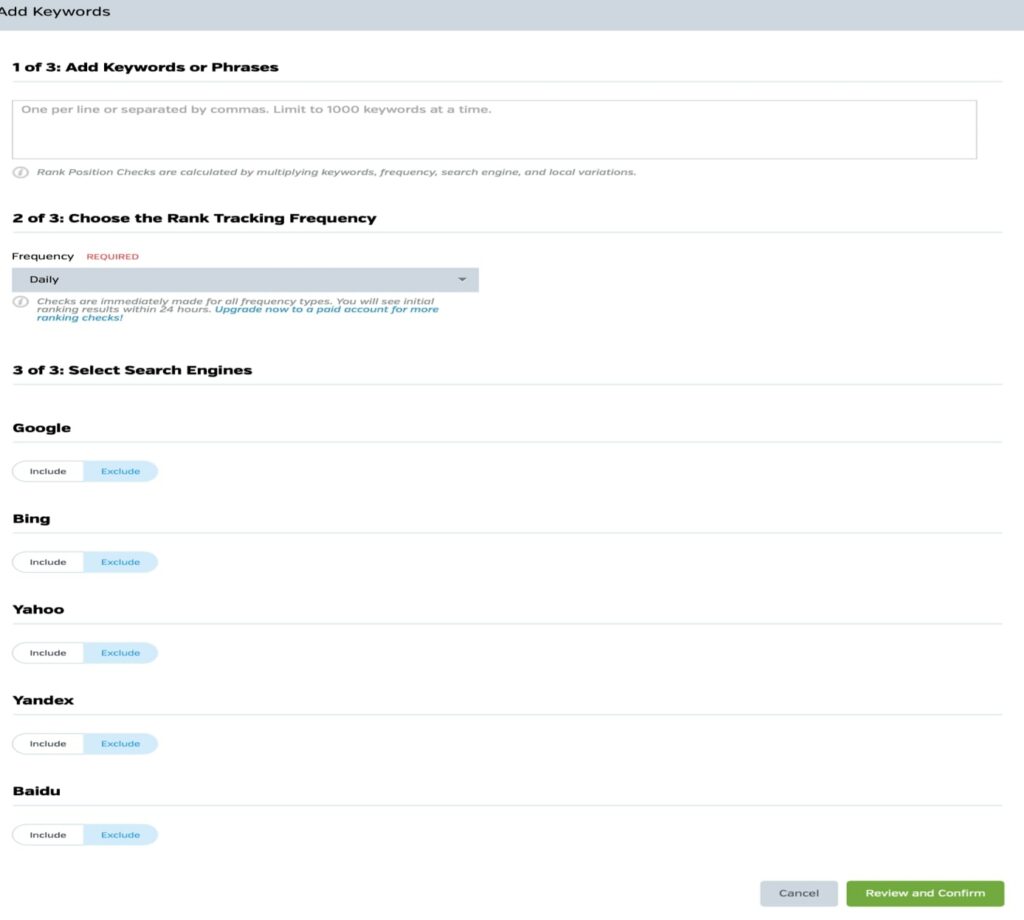 Rank tracking is highly manageable and easy in Raven Tools. If you want a more systematic tracking in place, you can also allow the tool to run an automatically scheduled rank check on a day of your choosing. It is also easy for the user to track the performance of a particular keyword on any individual search engine or utilize multiple search engines for bulk tracking. Everything for your convenience.
Site Audit
The site auditor tool developed by Raven Tools is excellent. If we start comparing this tool with others, one thing will keep this tool on the forefront–the site auditor. Why? Because of 17 different metrics that help your onsite optimization diagnosis. The website might just not serve its purpose if it is not working properly or is just slow as a snail. Nobody is going to stare at the screen for more than 5 seconds if it takes longer for a website to load.
Raven Tools streamlines this process of making a website effective in a client-friendly way. The site auditor looks for any potential issues, broken links, errors and everything that can be improved upon for a better experience. This does not just help you with a quick analysis of the website from an optimization point of view, but also gives out a detailed set of instructions on how to fix reported issues.
The tool works on a scoring-based system. Your website will be rated on a scale of 0 to 100. Anything above 80 means that your website is doing a pretty good job with all the organic traffic generation.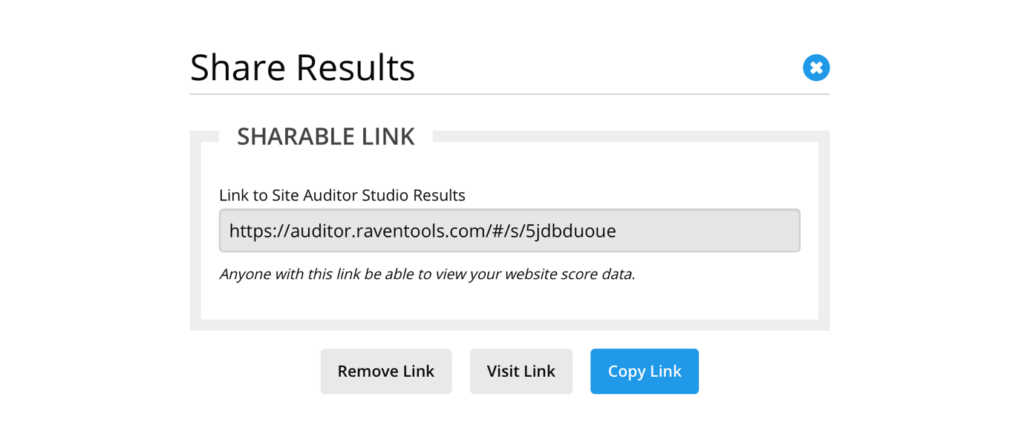 You can share the report of the website audit with anyone on the team or a client. It is easy and very simple. The one user-friendly feature available with the report generation is that any issue that you do not want to fix, you can simply hide.
So, what does Raven Tools analyze with its auditor? It is mainly seven things: visibility, content, metadata, links, images, page speed, and semantics. You will know if the content is hitting the right chord, or if the backlinks are working. The 404 error is an attention killer. This audit will make sure that there are none. The speed will be checked, and you will be notified if it takes too long for a page to load. If you want help with backlinks or you want to expose duplicate pages, here is a savior for you.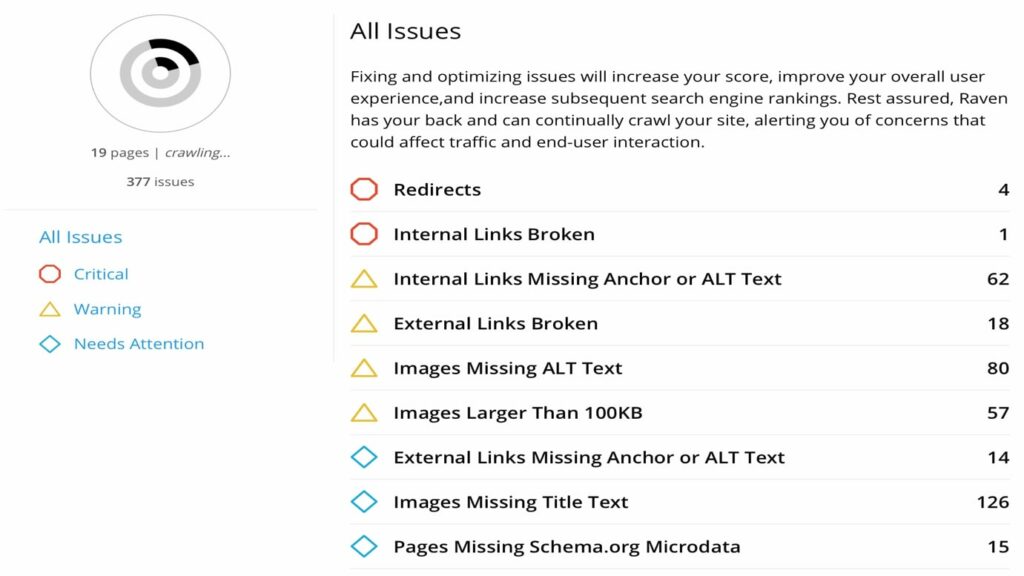 Raven Tools can also help you with the automation process. You can automate the audits for your convenience and schedule them for a weekly or monthly check. The results will be automatically monitored, and you will be notified in case there is an error that needs a solution. The website auditor by Raven Tools can be accessed via laptop, desktop, smartphone, tablet or a phablet. Whatever is at your fingertips.
Competitor Research
One of the basic principles of running a successful business is staying a step ahead. You might be in competition with someone you know and someone you don't. Businesses are running fast to catch up with you and you might not always know the damage until it is done. Guessing what your competitors are up to is more like shooting an arrow in the dark. It involves a lot of guesswork. But SEO tools have changed the perspective and you can have a sneak peek into the strategies that your competitors are utilizing and the fruits they are nurturing thereof.
Using Raven Tools for your competitive research will do you only good. Using backlinks to track what is garnering attention on the competitor's portal is one plus.
What more can you do with the Raven Tools? For one, you can evaluate all competing websites using Raven's web app. You can have a better understanding of the quality of it, the keywords being utilized, the social media metrics, the website design, trust flow, the page speed, the citation flow, and so much more.
Not only this, but you will also be able to analyze your website in comparison to your competitor's website by stacking them against each other. You can use this information to find out who is more competitive, who is easy to take out and who do you need to watch out for. The competitor manager tool can help you analyze and store the competitor's data. All you have to do is enter the URL address and the portal will store it for you.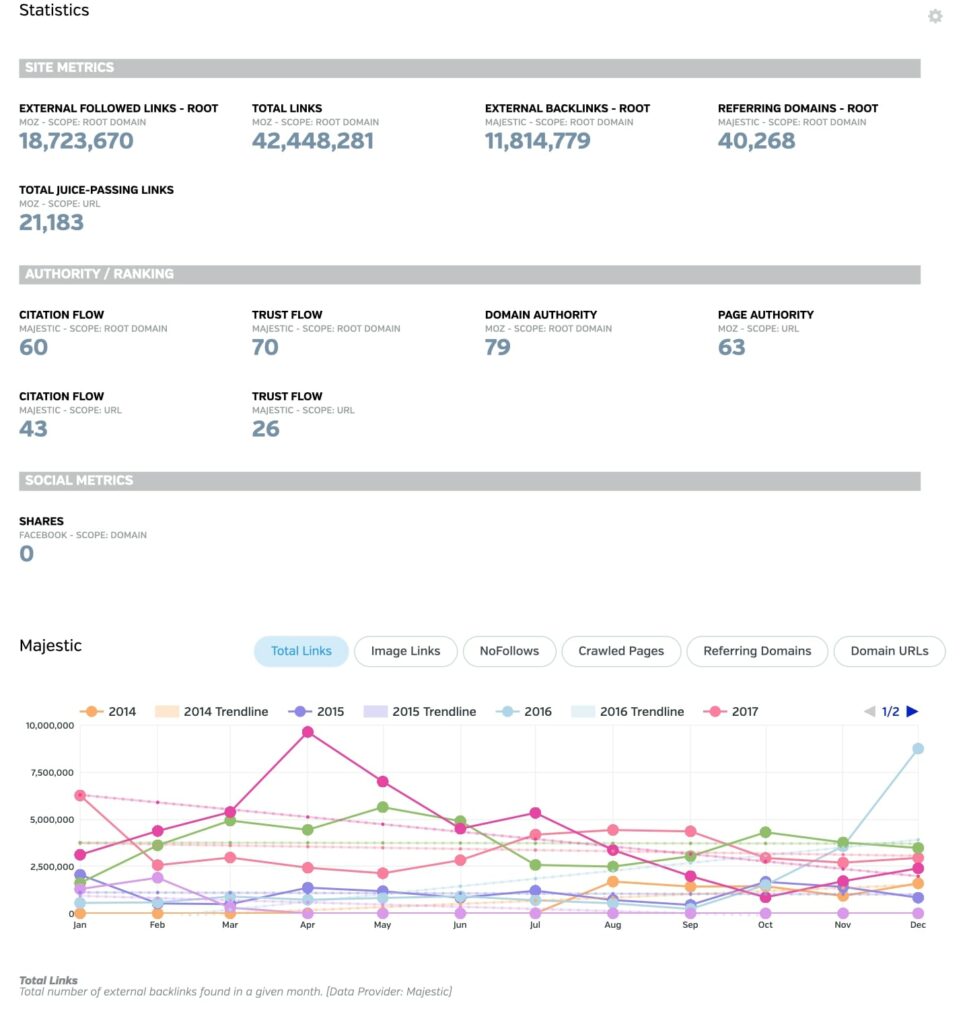 So, here is what you can do with this competitor research tool. Analyze the performance of the competitor's website against yours with the site performance option. Compare these sites in the research central in the competitor manager. Plus, get a detailed analysis of the traffic generated by your competitors in comparison to yours.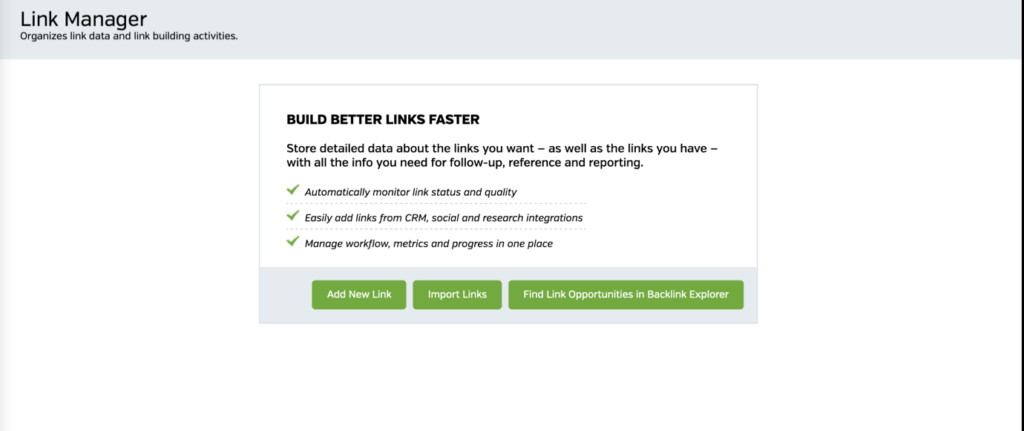 You can see what drives their website and what brings in all the organic clicks. The paid content and the uniqueness of it can also be determined here. You can get a detailed report on every metric, quality index, keyword, page, backlink, neighborhood, semantic group, and design in the domain research central option. The social media integration can also help you evaluate your content against your competitors on LinkedIn, Twitter, and Facebook.

Backlink Research
Vital to the content building and websites, backlinks are what can make or break your website. Raven Tools offers pretty much everything in this regard as well. Although the database of Raven Tools is huge, SE Ranking still retains the title for the most powerful and ginormous database. For any URL, the database of Raven Tools can help you discover as many as 50,000 backlinks.
This SEO tool makes it possible to add or import links via spreadsheets. You can also auto-import using Google Analytics. This is a time saver. The links that exist or the links you have just added are easy to monitor.
You can do that with the backlink explorer of Raven Tools. The explorer will also help you raise a flag in case of a toxic link or the no-follow-tagged links. Each link will display the authority or trust flow quotient, the link type and the anchor text for easy management.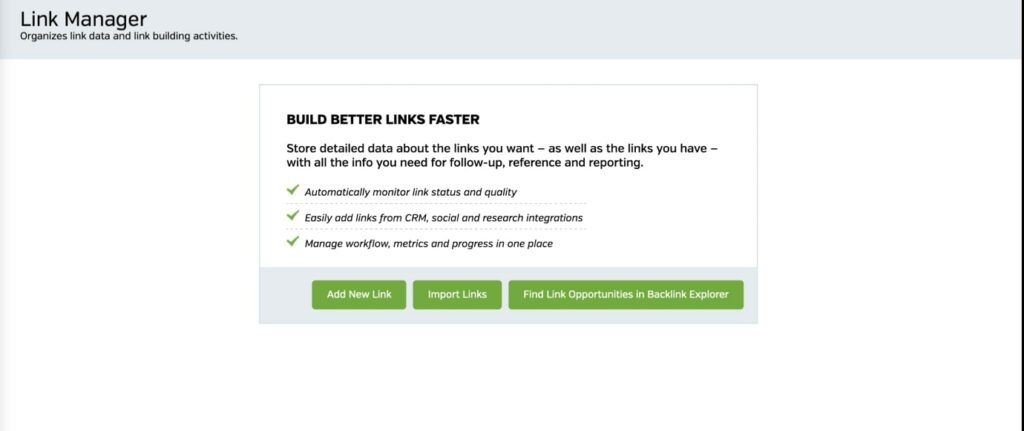 One of the competitor analysis tools that we talked about in the earlier section, is the Link spy. This tool will help you analyze the website of all the relevant competitors pretty much the same way it analyses your backlinks. This acts as a critical resource when you perform gap analysis between your goals and the current search performance.
Now that you can get a sneak peek into the high search visibility of your competitor, it can get easy from there. Start emulating what exists and thereby help your business surpass the rivals.

In case, you are involved in a business where you are actively building links for a client campaign, this is the tool for you. Not only does this offer a reporting module, but you can generate monthly link building activity reports easily and in a sophisticated way. Some of the built-in backlink tools available with the Raven Tools include Majestic SEO, Open Calais, and Moz. So, you will be saved from additional subscriptions for the link research tools now that everything is available here.
A great all-in-one SEO tool in general and we'd definitely make it our top pick if not for its price that's not ideal for SMBs. We recommend SE Ranking for its toolset and affordable pricing policy.
Visit website